Getting the ET14000 license allowing to benefit from the import VAT deferment system in Belgium
ET 14000 license : Import VAT deferment system in Belgium
With the ET 14000 license, you will no longer pay import VAT when releasing goods for consumption via Belgium. The customs agency you work with will no longer have to charge you VAT to clear the goods through customs. As a result, your company will no longer have to pre-finance the VAT and will report this transaction in the periodic VAT return.
Need a tax agent in Belgium ?
Need a tax agent to get you the ET 14000 license in Belgium ? We have a solution to help you use the import VAT deferment system in Belgium.
Who can benefit from the ET 14000 VAT deferment system in Belgium ?
The ET 14000 import VAT deferment system can get obtained by :
What arre the conditions to be fullfiled in order to obtain the ET 1400 license ?
In order to benefit from the ET 14000 import VAT deferment system, here are the necessary conditions to be met :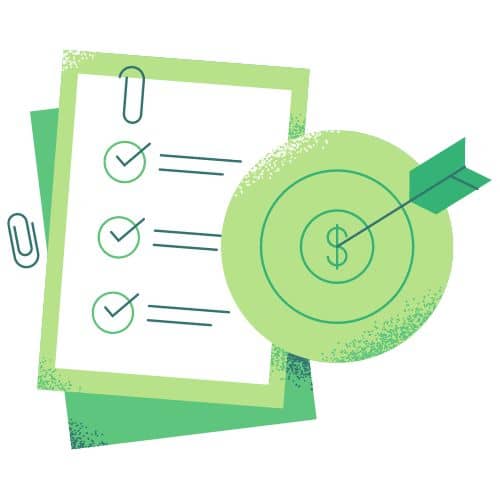 What are the advantages of the reverse charge import of VAT ?
Obtaining the ET 14000 license allows :
How to submit the ET 14000 licence request ?
Documents to be attached to the application :
You will be asked to provide the Belgian administration with formal proof that you have or intend to import goods into Belgium.
How to submit the ET 14000 license application ?
The application for an ET 14000 license can be made by mail or by post :
Eurofiscalis can of course assist you in these procedures by taking care of the filing of your application and by ensuring the follow-up until the ET 14000 license is obtained. Do not hesitate to contact us to ask for a fast and efficient handling.
Our clients are talking about us 🔥
Hundreds of companies choose Eurofiscalis to help them in their development in Europe. Listen to the testimony of our client Ping Europe Limited, we support him in the management of his intra-community VAT
To listen without
moderation
"The service Eurofiscalis provide us, give me the confidence and trust that we have a compliance process to Europe for our VAT and customs…"
Pourquoi faire appel à
Eurofiscalis
pour être votre représentant fiscal ?
Eurofiscalis est un cabinet fiscal international spécialisé en représentation fiscale. Des experts métiers locaux (experts-comptables, comptables, fiscalistes…), parlant souvent 3 langues, s'occupent pour le compte de votre entreprise de vos obligations fiscales locales. La fiscalité intracommunautaire est un enjeu clé dans votre réussite de développement à l'international, c'est pourquoi nous instaurons une relation de confiance sur le long terme.
Analyse de vos obligations fiscales
Analyse de vos flux et conformité à la TVA, DEB, factures, douanes
Préparation et dépôt de votre dossier d'immatriculation
Obtention de votre numéro local
Obtention de votre numéro local et numéro EORI
Tenue de comptabilité simplifiée clients/fournisseurs (FEC)
Dépot de vos déclarations
Dépôt de vos déclarations périodiques de TVA et DEB
Interlocuteur avec les autorités
Interlocuteur unique avec les administrations françaises
More than 500
international companies
trust us
Countries where we offer the service of fiscal representative
Faites appel à notre cabinet pour gérer vos obligations à TVA en Europe
Utilisez notre service et sous-traitez la gestion de vos déclarations TVA en Europe